Hello Friends,
What a wild storm we had this weekend. I know there were trees and branches covering streets and highways all over our area. I also know many of you were thinking about the farm during those fierce winds.
We 'weathered the storm' and didn't have any damage to structures.
A quick look at the crops yesterday showed some damage.
Today we'll be taking a closer look.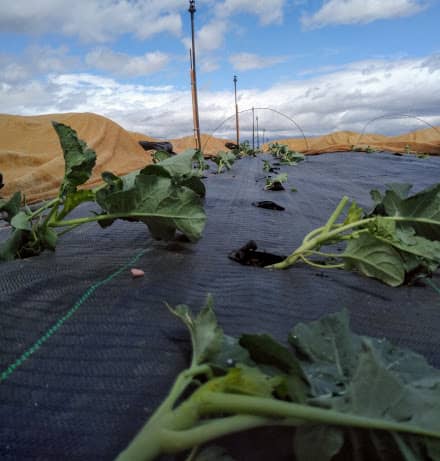 ''
Brocolli, looking pretty sad and broken after 35 mile an hour wind gusts. The wind ripped quite a few plants right out of the ground, and broke many more. These little guys are usually covered with an ag-fabric to keep out the dreaded cabbage moth...the wind blew off the ag-fabric...at least it didn't hail after the covers were blown off! We'll be re-setting ag-fabric for most of Monday!
The majority of the summer crops are in the ground!
Last week we got the zucchini in the ground.
This week the very last planting of tomatoes are going in and the winter squash is going in.
This morning our crew will be giving the onions a much needed hand weeding (we really prefer weeding with long handled tools but it doesn't always work out as planned!).
Hope you all weathered the storm,
Kindly,
Mandy
P.S. The LVFarm Store goes live at 8 am each monday. . Want an extra big bag of lettuce mix, some edible flowers, or a couple bundles of kale? Would like a trial week of CSA or a Salad Bag? We've got it! Just really really want a bag of micro radish? We've got it!
Ordering Periods for each pickup site:
Tuesday Pickup-order before 5 am Tuesday
Thursday Pickup-order before 5 am Thursday
Saturday Pickup-order before 5 am Friday