"Sometimes we are so far behind we are ahead."
Mandy, talkin' small farm talk...and some life talk too...
Hello friends,
Being adaptable AND recipes....let's talk about it!
Having flexibility built into the structure of our farm be more resilient, more adaptable, more able to get every single leaf and root out of the field, through the wash/pack shed...and onto your table has become more important than ever this year.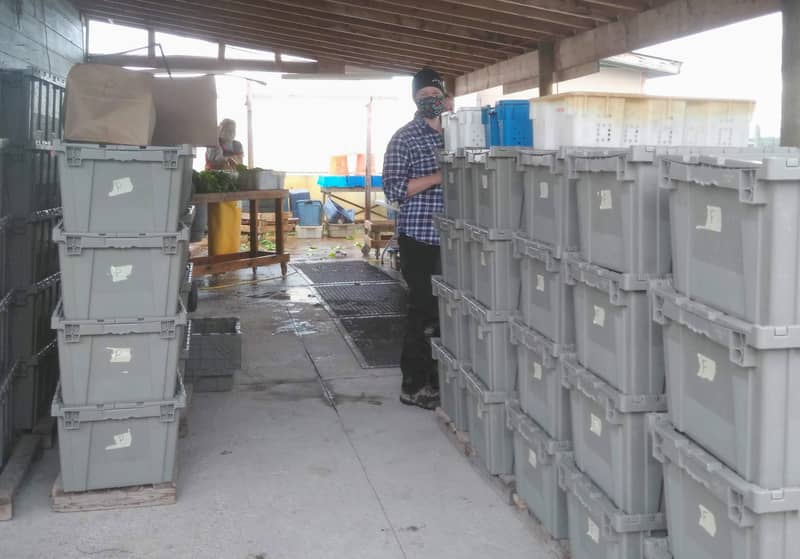 Kari and Jeanne, hustlin the veggie hustle, in the packshed last week.
You'll see we have different veggies available in our
online store
week to week.
Some of this is because, at Lower Valley Farm, our
Veggie Box produce
ALWAYS comes first, and we juggle the rest of the weekly sales around that.
Learning to eat seasonally is all about being adaptable, making substitutions, and using delicious nutrient dense fresh produce in an 'outside of the box' way you may have never thought of before. Because here's the secret of seasonal eating and nutrient dense farm produce:
These veggies are so delicious
you don't need to do much to them.
Running behind making dinner?
No problem! You're already ahead because you've got fresh crispy butter lettuce waiting to be a wrap for anything in the fridge…
Don't have a recipe?
No problem! Because sauteed green onions/mini onions and chard/spinach and radish tops is going to rock your world.
Never liked arugula?
Try it just one more time because if you don't like THIS arugula...it's true...you really don't like arugula.
In our fast-paced world it's easy to always feel behind…
...but when you're cooking with fresh food you're always ahead. Because you're one rinsed leaf away from a delicious addition to any meal. Enjoy this week's leaves and roots friends!
Are you loving all the salad stuff in May?
Are you starting to want some...extra ideas...for what to do with all your salad stuff? :)
(Academy is free to our Veggie Box Members and available to the public for $65 for the calendar year. If you sign up for the academy you also get access to our members only LVFarm private facebook group where our 'Veggie Coach' Dena Geiger, a local foodie and Certified Nutritionist does a weekly unboxing of fresh veggies from the farm, and we can all chime in with recipes and what we are cooking.)
Some cool stuff FOR YOU from the academy to use some abundant spring greens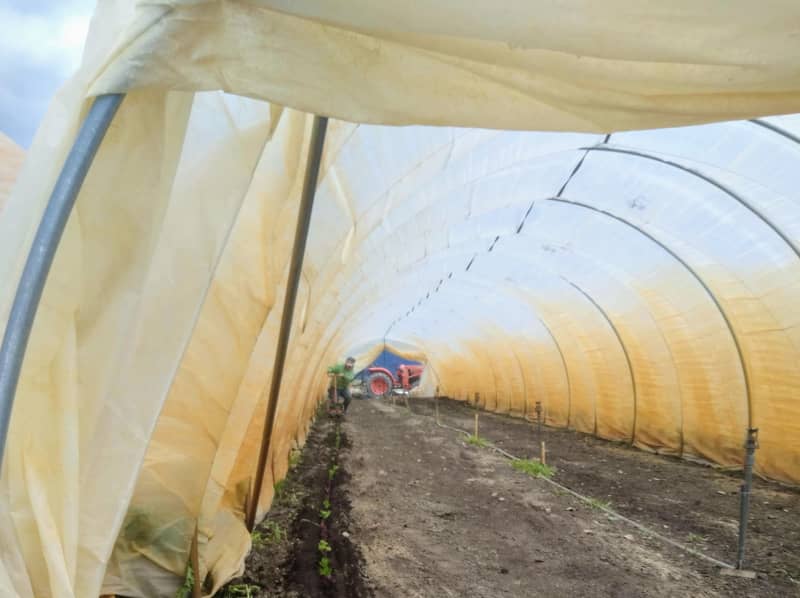 Kayty G. getting baby lettuces in the ground last week.. we plant lettuce mix every week....to keep those greens coming all season!
The last week of May on the farm is Go Go Go! And we are hustlin' to get crops in the ground and food from the field to your table.
We are so thankful that,
no matter what is happening in the world,
we are sitting down at the table with abundant fresh food from these fields,
Kindly,
Mandy
Want to do a 1 week trial of a Veggie Box (bag!), we've got it! Want a big bag of lettuce mix and a couple bundles of radishes? We've got it!
Here is something cool! Did you know you DO NOT have to pick up at Kalispell Farmer's Market? We also have TWO other drive thru pickup locations.
Tuesday 5-7 pm Kalispell Montessori Elementary
Thursday 5-7 pm Lower Valley Farm
Our store is currently set with the default pickup site to be Kalispell Market...but you can switch your site to pickup at one of our drive thru locations. Just shoot Farmer Kari an email at orders@lowervalleyfarm.com and she will switch your site for you! Please let us know as soon as possible if you would like to change your default pickup site to Tue/Th!
Have you been wanting to make an order but having a hard time using the online store?
We want to help you!
Farmer Kari has set aside customer support time and is at her computer Mondays 8-11 am and wants to help you get all set up for the week to place an order! Go to the online store, set up an account, place an order and if you have any questions, shoot her an email at orders@lowervalleyfarm.com. We know this is a very new way to purchase produce and we want to support you and answer your questions.