Hello CSA Families,
If you really want to make a friend, go to someone's house and eat with him...
the people who give you their food give you their heart.- Cesar Chavez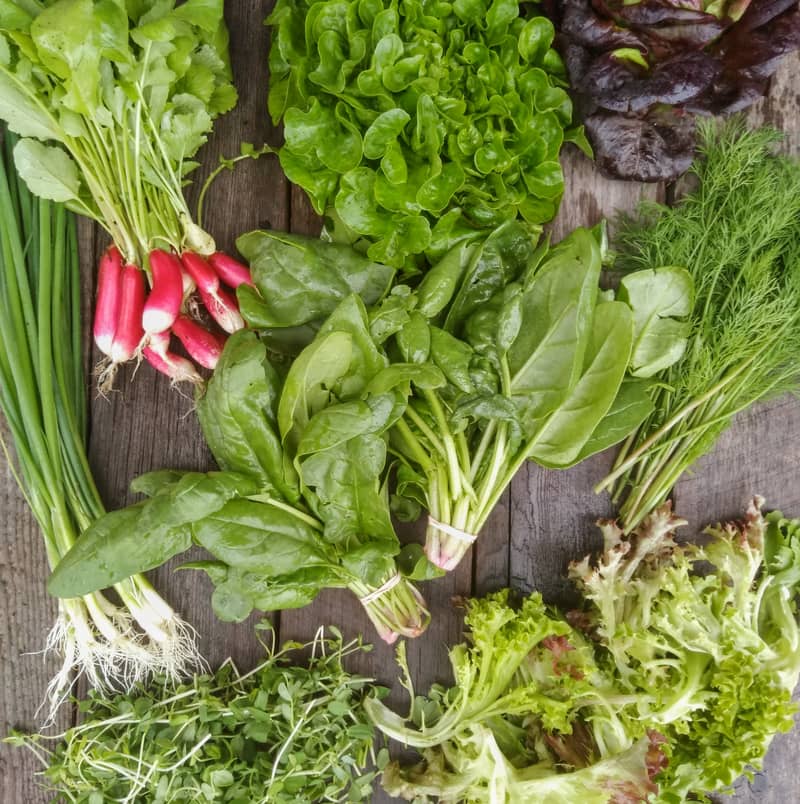 It was ~so great~ to get so much food from our fields to your tables last week.
It's so important to us at Lower Valley Farm that you have a meaningful connection to the local food movement and to our farm. CSA is about so much more than just the produce and we hope everything went 'smoothly' for you at your first pickup.
And...if it didn't…Please don't hesitate to tell us!
We know you know that we work hard AND when you let us know suggestions for how we can do even better we appreciate your feedback. When everything went perfectly...we appreciate that feedback too! You're right...Farmers work hard AND you are not bothering us when you give us feedback!
Did you follow the tips in last week's newsletter and store those new breathable biodegradable bags inside a plastic bag?
Did you eat every bit of your beet greens, dandelion greens, and turnip greens and feel magnificently and radiantly nourished?
Did you sign up for your free calendar-year membership of the LVFarm Academy?
I can just see you nodding your head along with me!
That's great! AND! There's more! If you are on Facebook, we have a members-only group:
It's a fun place to share recipes and also see our CSA coach Dena Geiger's weekly CSA unboxing videos.
Not on Facebook? I totally get that...it's just a fun 'extra' of the LVFarm CSA.
(Quick de-briefing of this week's unboxing video...CSA Coach Dena Geiger suggests...if you have too much dill dry it out on a paper towel in the sun then mince it up and...are you ready for this...top it on popcorn...now I'm definitely going to try that! )
I want you all to give the LVFarm Crew an extra big distant high five...these farmers kicked some serious asparagus (no, we don't grow asparagus...but you get my drift) last week. First week of CSA is always a bit of a whirlwind, but throw in all the changes and adaptation for Covid and well, by the end of the week we were...downright frazzled. These hardworking humans bring the food from field to table and we are so thankful for our team!
~Thank you Farmers Kari, Jeanne, Sam, Spaar, Lauren, Rachel, Isaiah, Kayty, Katie, and Allison~
It was cold! It was rainy! It was windy! A giant community and also distant high five to the team.
CSA Week 2
Partial shares get all the same veggies in ½ - ¾ amounts.
Mini Lettuce-these little beauties are like an edible bouquet and perfect for making a layered salad.
Green Onions-did you know green onions could be so tall? The ones at the grocery are usually trimmed to keep them looking fresh. We don't trim them so you can use the whole thing right to the tip...we will have to bend them to fit them in the bag though :).
Lettuce Mix
Dill
Spinach-perfect raw or sauteed
Pea Shoots-Pea shoots are a tender salad green that taste like sweet peas, enjoy them as a topping or mixed with lettuce
Radishes (either red or French Breakfast)-did you know you can eat your radish tops? It's true! They are like a baby mustard green and are wonderful lightly sauteed.
Recipe of the Week: Lemon Chicken in Dill Cream Sauce
Adapted from: lecremedelacrumb.com
INGREDIENTS
4 boneless skinless chicken breasts OR 4-6 chicken thighs
salt and pepper, to taste
1 tablespoon oil
2 tablespoons butter
1 tablespoon honey
1/2 teaspoon each dried oregano, dried basil, garlic powder
Creamy Dill Sauce
1 tablespoon butter
2 teaspoons minced garlic
1/2 cup low sodium chicken broth
2/3 cup heavy cream OR half & half plus 1 tablespoon cornstarch
juice of 1/2 lemon about 2 tablespoons
2-3 tablespoons chopped fresh dill
cracked black pepper, to taste
INSTRUCTIONS
Preheat oven to 375 degrees.
Season chicken with salt and pepper to taste, along with garlic powder, oregano, and basil.
Combine butter and oil in a large oven-safe skillet*, once butter is melted add honey and stir to combine.
Add chicken to pan, brown chicken 2-3 minutes on each side.
Transfer chicken to a plate (it won't be cooked through at this point).
Add garlic to the pan and saute for 1 minute until fragrant.
Add chicken broth, heavy cream, and lemon juice and stir over medium heat for 2-3 minutes.
Return chicken to pan and transfer to preheated oven.
Bake for 15 minutes or until chicken is cooked through.
Spoon pan sauce over the chicken and sprinkle chopped fresh dill dill over the chicken and sauce, add cracked black pepper to taste, and serve.
*If you don't have an oven-safe skillet, use a regular pan for steps one and two, then transfer to a baking dish before proceeding with step three.
Note: This dish would be delicious served with a layered CSA salad featuring mini lettuce/lettuce mix, thinly sliced green onions, pea shoots, and thinly sliced fresh radishes
This week's CSA newsletter and Recipe for Layered Market Salad are in the LVFarm Academy unde
r CSA week 2, 2020
.
There is also a video of CSA Coach Dena Geiger making the layered salad in the Cooking Skills Guide
under 'Salad'.
Thankful to be your farmers,
The Lower Valley Farm Crew
P.S. The online store is up and LIVE for the week! For the first time ever we have a one week trial of a CSA box (bag!) available. If you would like to purchase one as a one week gift for a friend or family member. These are only available at the tuesday/thursday/saturday pickup.